There are some amazing places for you to host a party in San Francisco, and you will want to choose wisely when you are looking to put on a company event. You will want to consider all of the different venues that are available, and then you will want to pick the one that seems to be the best for the holiday party that you are throwing. Here are three awesome venues that you will love, and that you should consider for your next company party.
The Keystone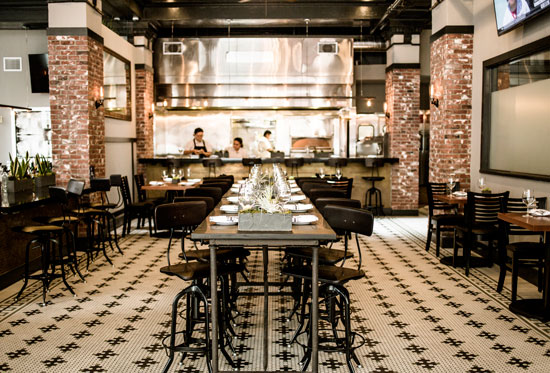 This is a comfortable place to hold a party at, and yet it has a polished and beautiful feel to it, as well, making it the perfect place for you to host your event. The venue can hold up to as many as 250 guests, and that means that you can hold a fairly large party there. Everyone will be seated comfortably, and there will be plenty of room for you to include spouses of your employees and all of your staff. The place has a classic feel to it, as it has been inspired by early American taverns, and it is a venue that is unique enough to get people talking. Everyone will appreciate the look and vintage feel of this place. It is located in a great area of the city, and it has private event spaces in addition to the bar and open dining area. Its bar is large, and it is ready for guests to start having a good time as soon as they arrive.
Bespoke Events
This venue is located at Westfield San Francisco, and it is a very spacious and accommodating place. It can hold up to as many as 879 guests! It is much larger than most of the other venues out there, and yet it still has a very good and comfortable feel to it. It is the perfect place for holding a holiday party because it is large enough to include all of those working for your company and their families, as well. It is the place to be for the ultimate, large party. It has plenty of options for how you would like your guests to be served for dinner, depending on how many people you are having at your party, and the catering is done there, as well. The food is delicious, and everything will get taken care of for you. There are elevators that go up all three stories of the building, and there are projection capable walls that work great for presenting slides.
Sessions at the Presidio
This venue is known for the 100 different craft beers that it serves, as well as for the seasonal small plates and delicious cocktails. Everyone will have a good time as they taste all of the great food and beer and are able to just relax thanks to their company putting this event on for them. There are plenty of windows that give the space a modern and open feel, and that makes it the perfect place for hosting a beautiful holiday party. The restaurant can seat up to as many as 200 guests, and smaller parties can be held in the private dining room, which seats up to 40 people. There is also the option of sitting on the patio, and that makes this place all the more special. This is the venue to be when you want to hold an impressive holiday party for your staff.
Every company that wants to hold a good holiday party should put work and care into what they are doing as they are getting the details taken care of. If you want to impress everyone with the food that is served at the event, the seating that you have available for them, and with the venue itself, then you will need to consider the three places above. They are some of the best that San Francisco has to offer, and if you choose any one of the three for your next holiday party, then everyone will be sure to be pleased with all that they are offered there. You will feel great about the decision that you have made, as well, and it will be a win in every way.
Want to organize a corporate event?  Let us help you.